Perilous Places by Darcy Zoells
As an illustrator, my art is always about story, however, the images may take you to some unfamiliar places. Even with a traditional fairytale, I tend to look for an unusual perspective.  The books I have both written and illustrated started with the pictures. The stories unfolded as the images were created. Humor and whimsy play a part, but more serious themes of childhood are underlying. Friendship and misunderstanding, childhood fears, and the power of creativity are recurring ideas in my work.
In terms of technique: I work in watercolor, ink, pencil, and cut or ripped paper. These are scanned into the computer and collaged together. The pieces exhibited are giclée prints on Hahnemuhle art paper.
---
Connection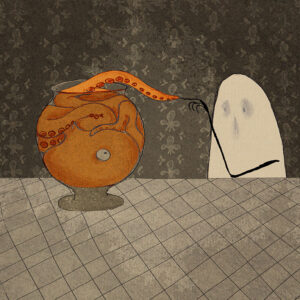 Morning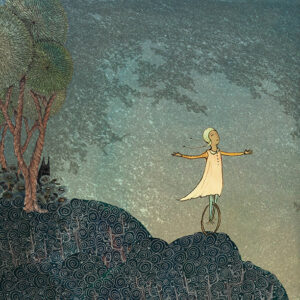 Architect