Get a bingo card and start reading!
Begins Saturday, Oct. 14 (Fall Family Fest)
Ends Thursday, Nov. 16 (Family Reading Night)
Meet us at Burlington Park on Saturday, Oct. 14 between 11:00 a.m. and 2:00 p.m. for Hinsdale's Fall Family Fest (or stop by the Library any day afterwards) to pick up a bingo card full of reading activities for your family. Get a prize for each bingo you complete, and celebrate the end of the challenge with us at our Pajama Storytime on Thursday, November 16, which is Illinois Family Reading Night.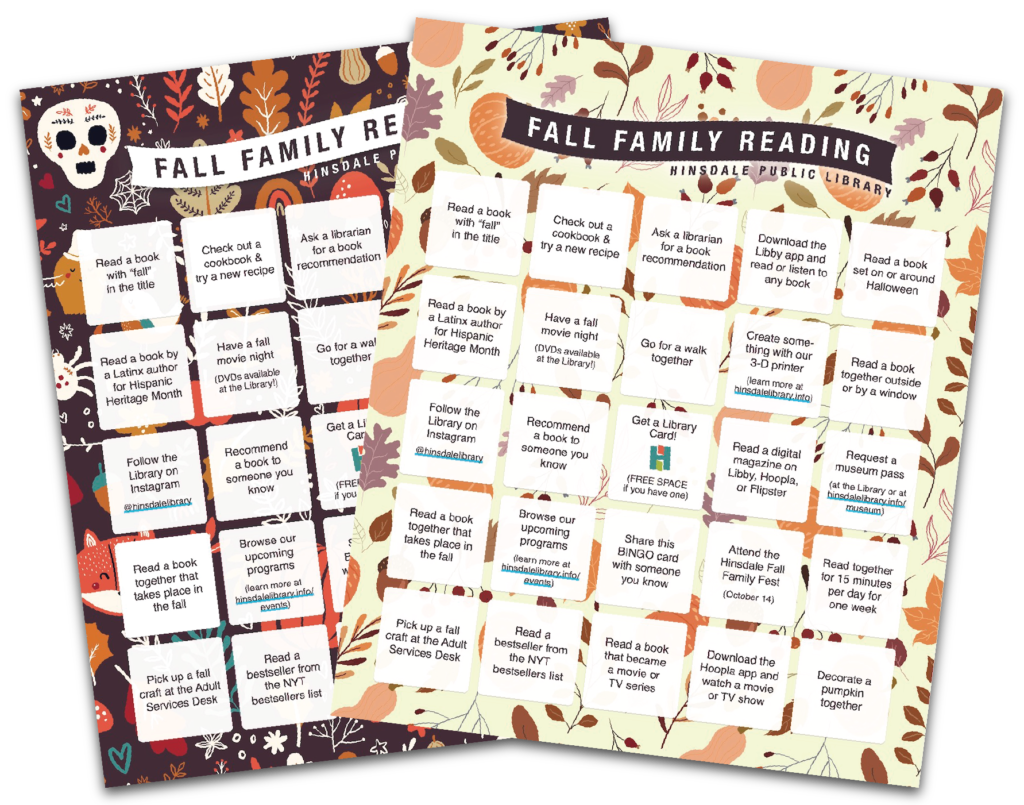 For more information on Fall Family Fest, visit facebook.com/HinsdaleParks.
To register for Pajama Storytime (November 16), visit hinsdale.libnet.info/event/9210800